A Hearty Welcome to Spring!
After weathering the Estes Park 1,000-year storm last September while our family was on a retreat, and after being confined to our Birmingham hotel in January for days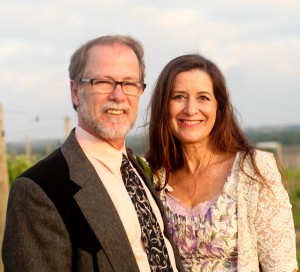 during the snow and ice storm instead of ministering at Alabama prisons, it is a pleasure to welcome spring to the windy Midwest!
Counseling, conferences and speaking engagements have broken up the long winter for us. We have visited the snowy mountains of Wisconsin and the balmy shores of New Orleans, along with friendly folks in Mississippi and Alabama. It should not surprise us to experience consistent and impossible restorations and healings in marriages and family relationships, but the faithful power and gentleness of the Lord are always humbling and heartwarming. We are pleased to be sharing at an Oakland, Nebraska Conference this coming weekend (March 21-23) and invite you to look at the schedule for upcoming events.
Feel free to browse through our website and contact us if you have any questions or would like to speak to Jim or me (Kathy). We are real people who care.